TRIBULUS TERRESTRIS - Single-Herb Spagyric Tincture - Training, Performance
$

29.99 Sold Out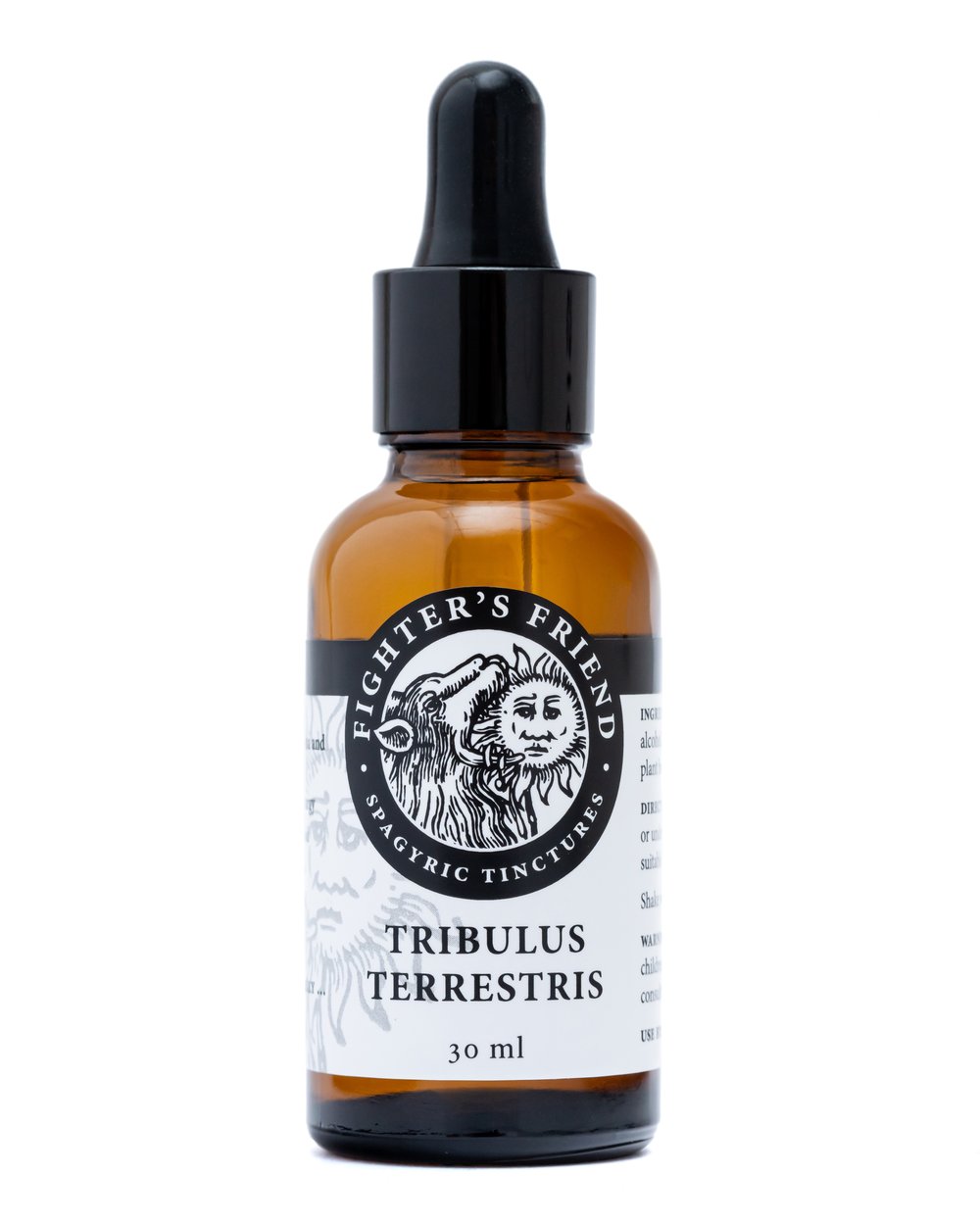 BENEFITS OF TRIBULUS TERRESTRIS:
• Increased strength, stamina and muscle mass
• Reduced fatigue and lethargy
• Enhanced libido and mood
• Balanced hormone levels
• Improved circulation and digestion
TRIBULUS (or, more properly, tribulus terrestris) has long been utilised in traditional Chinese medicine, and as part of the Indian traditional medicine systems of Ayurveda and Unani. Commonly known as puncture vine, bindii, goat head, and devil's thorn, tribulus has been used to improve athletic performance (specifically to increase strength and muscle mass), enhance sexual desire in both men and women, treat erectile dysfunction in men, promote sperm production and ovulation, improve mood, restore vigour, vitality and stamina, and remedy against lethargy, fatigue and lack of interest in daily activities. Tribulus has also been used to address health issues ranging from high blood pressure, high cholesterol, angina, anemia, and poor circulation, to digestive disorders like flatulence and constipation (and after food poisoning) and disorders of the genito-urinary system. Evidence suggests that tribulus has anti-septic and diuretic properties that can reduce the incidence of urinary tract infections, and that it can help to prevent kidney stones (both oxalate and struvite). Tribulus can also be utilised against eczema, psoriasis and other allergic skin conditions. As tribulus naturally balances hormone levels in the body, it has often been used as part of post-cycle therapy (PCT) for strength athletes and bodybuilders. Tribulus has also been utilised to alleviate the symptoms of both natural and post-operative menopause (including hot flashes, sweating, depression, insomnia, and anxiety).
~
MATERIALS: Dried herb, ethyl alcohol, distilled water, purified plant body. Packaged in a 30 ml amber bottle with glass dropper.
DOSAGE: Take 10-15 drops on or under the tongue, or drink in any suitable liquid, twice daily (usually 30-45 minutes before training or performance). Observe and adjust the number of drops, dosage frequency and timing in order to achieve the best results.
SHIPS worldwide from South-East Asia. Ready to ship in 1-3 business days.
~
Like or Follow us to stay informed about the availability of our natural performance-enhancing herbal extractions
FB: fighters.friend
IG: fightersfriend
Personal and wholesale queries welcomed
fighters.friend.ss[at]gmail.com
~
Disclaimer: Information presented here is intended for educational purposes only. Such information has not been evaluated by the FDA (or similar regulatory agencies) and is not intended to diagnose, cure, treat, or prevent disease. Individual results may vary. Before ingesting any spagyric tinctures it is advisable to consult with your health care provider.
Share