EUCOMMIA BARK - Single-Herb Spagyric Tincture - Bone, Tendon + Ligament Support
$

29.99 Sold Out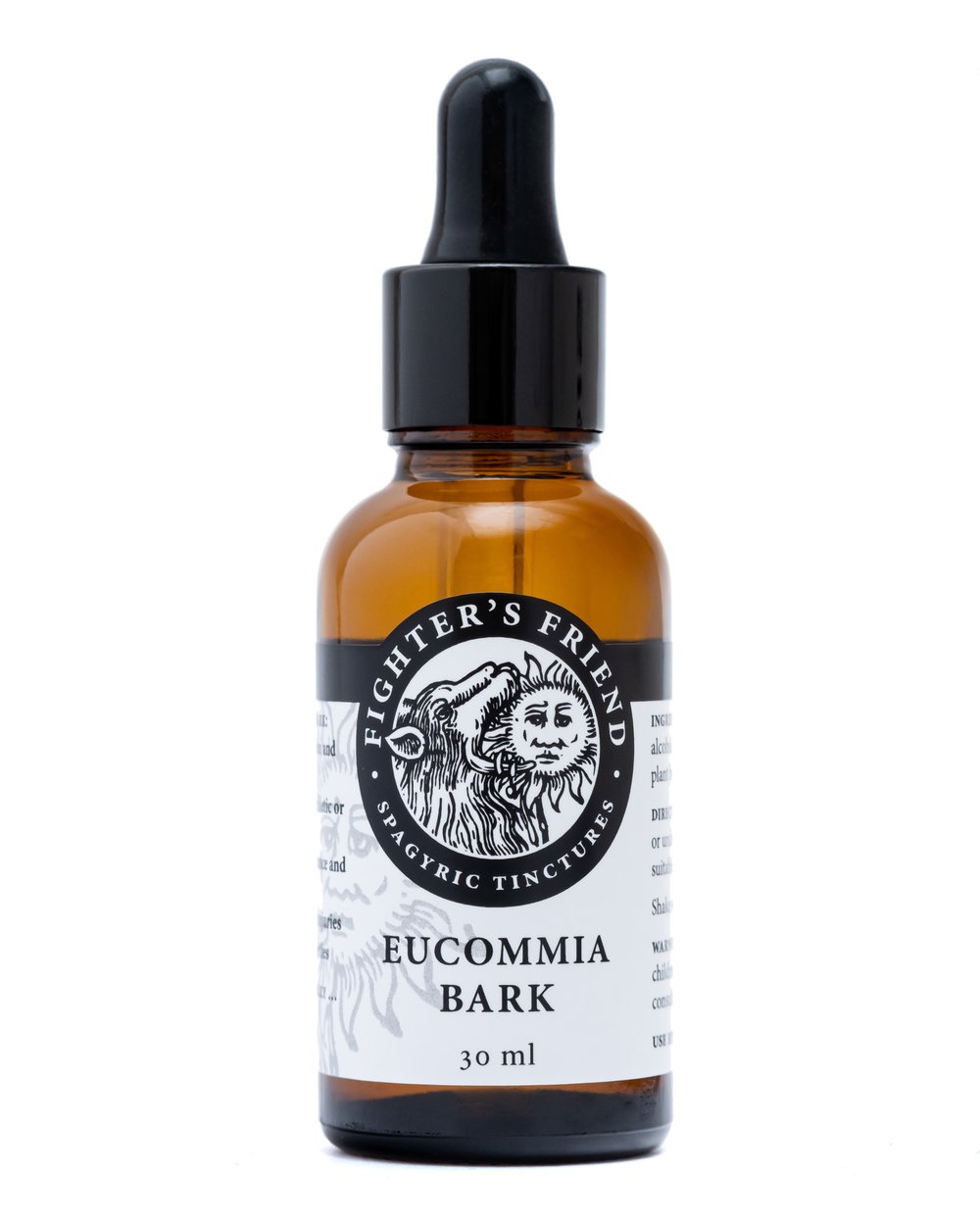 BENEFITS OF EUCOMMIA BARK:
• Incomparable bone, tendon and ligament support
• Strengthened bones vs. athletic or occupational stresses
• Enhanced physical endurance and bone density
• Expedited recovery from injuries
• Anti-inflammatory properties
EUCOMMIA BARK (Du Zhong or Tu Chung) is recognised as one of the pre-eminent Chinese tonic herbs, featuring prominently (second only to Ginseng) in the first Chinese pharmacopeia written around 3,000 years ago.
Eucommia bark is considered the ultimate bone, tendon and ligament supporting herb in Chinese herbalism, valued for its ability to promote healthy bone density (including during mid-life and later life), strengthen bones against athletic or occupational stresses, and expedite recovery from injuries.
Apart from its specific renown for incomparable bone, tendon and ligament support, eucommia bark is an excellent tonic for the kidneys and liver, has anti-inflammatory properties and "may be the most effective drug yet discovered for treating, and perhaps preventing, high blood pressure."
As a Yang Jing herb, eucommia bark is a popular sexual tonic and favourite of those seeking robust health and enhanced physical endurance.
"Du Zhong mainly treats pain in the lumbus [loins] and knees, supplements the centre, boosts the essence Qi, fortifies the sinews and bones, strengthens the will … protracted taking may make the body light and slow aging." – The Shen Nong Ben Cao Jing (or, The Divine Farmer's Materia Medica Classic)
~
MATERIALS: Dried bark, ethyl alcohol, distilled water, purified plant body. Packaged in a 30 ml amber bottle with glass dropper.
DOSAGE: Take 10-15 drops on or under the tongue, or drink in any suitable liquid, twice daily (usually 30-45 minutes before training or performance). Observe and adjust the number of drops, dosage frequency and timing in order to achieve the best results.
SHIPS worldwide from South-East Asia. Ready to ship in 1-3 business days.
~
Like or Follow us to stay informed about the availability of our natural performance-enhancing herbal extractions
FB: fighters.friend
IG: fightersfriend
Personal and wholesale queries welcomed
fighters.friend.ss[at]gmail.com
~
Disclaimer: Information presented here is intended for educational purposes only. Such information has not been evaluated by the FDA (or similar regulatory agencies) and is not intended to diagnose, cure, treat, or prevent disease. Individual results may vary. Before ingesting any spagyric tinctures it is advisable to consult with your health care provider.
Share