BKFC GAME CHANGER PACK
$

54.99 Sold Out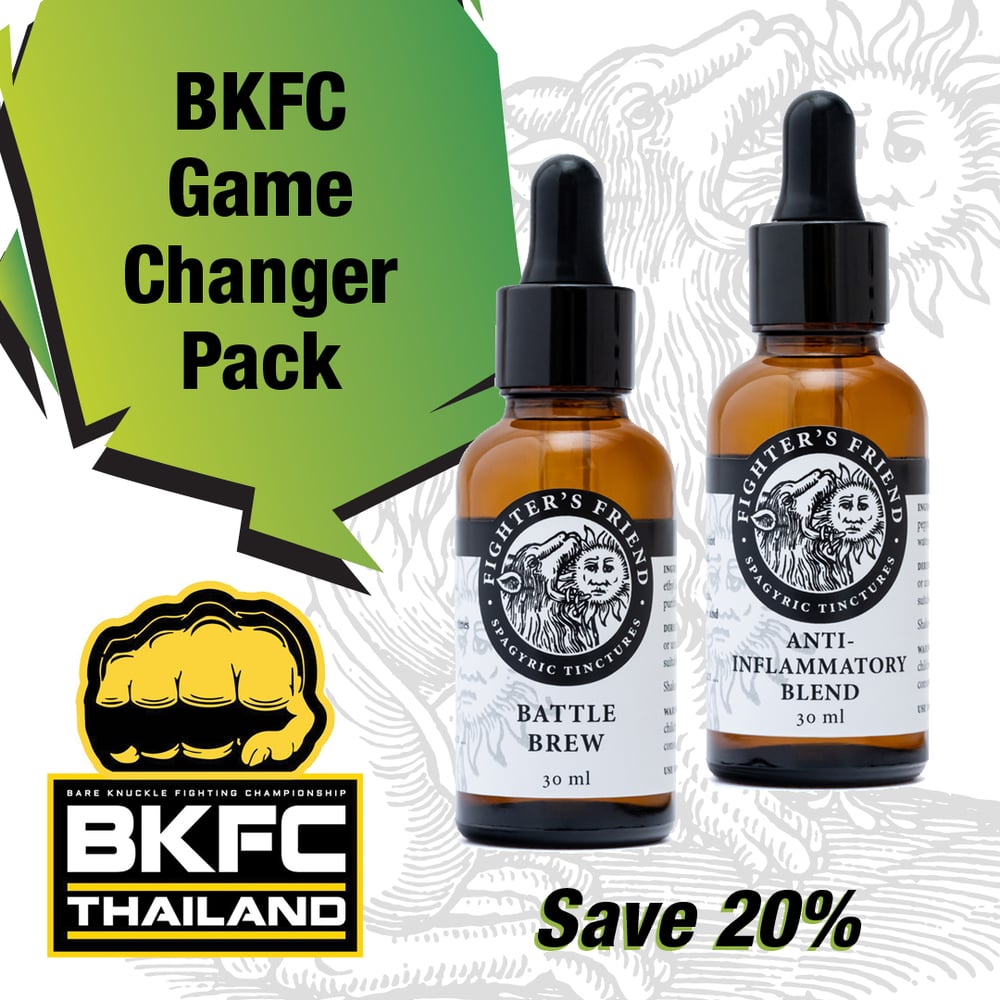 BKFC GAME CHANGER PACK
TWO-BOTTLE PACK
20% DISCOUNTED
TRAINING, PERFORMANCE + RECOVERY
$54.99 ON SALE
Fight hard, recovery easy and save 20% with the Fighter's Friend BKFC GAME CHANGER Pack!

The BKFC GAME CHANGER Pack includes two hand-crafted spagyric tincture blends – our legendary Battle Brew and game-changing Anti-Inflammatory Blend.

BENEFITS OF BATTLE BREW:
• Increased strength, stamina, energy, and muscle mass
• Improved workout recovery times
• Reduced fatigue, lethargy, stress, and body fat
• Sharpened alertness and mental clarity
https://www.fightersfriend.com/product/battle-brew-fighter-s-friend-spagyric-tincture

BENEFITS OF ANTI-INFLAMMATORY BLEND:
• Enhanced action against muscular aches, bruising, joint inflammation and pain, and arthritis
• Powerful anti-oxidant effects, and benefits to the digestive and respiratory systems
http://www.fightersfriend.com/product/anti-inflammatory-blend-fighter-s-friend-spagyric-tincture

Normally close to $75.00 … get your BKFC GAME CHANGER Pack for just $54.99 which includes FREE worldwide shipping!

~

Like or Follow us to stay informed about the availability of our natural performance-enhancing herbal extractions
FB: fighters.friend
IG: fightersfriend

Personal and wholesale queries welcomed
fighters.friend.ss[at]gmail.com

~

Disclaimer: Information presented here is intended for educational purposes only. Such information has not been evaluated by the FDA (or similar regulatory agencies) and is not intended to diagnose, cure, treat, or prevent disease. Individual results may vary. Before ingesting any spagyric tinctures it is advisable to consult with your health care provider.
Share